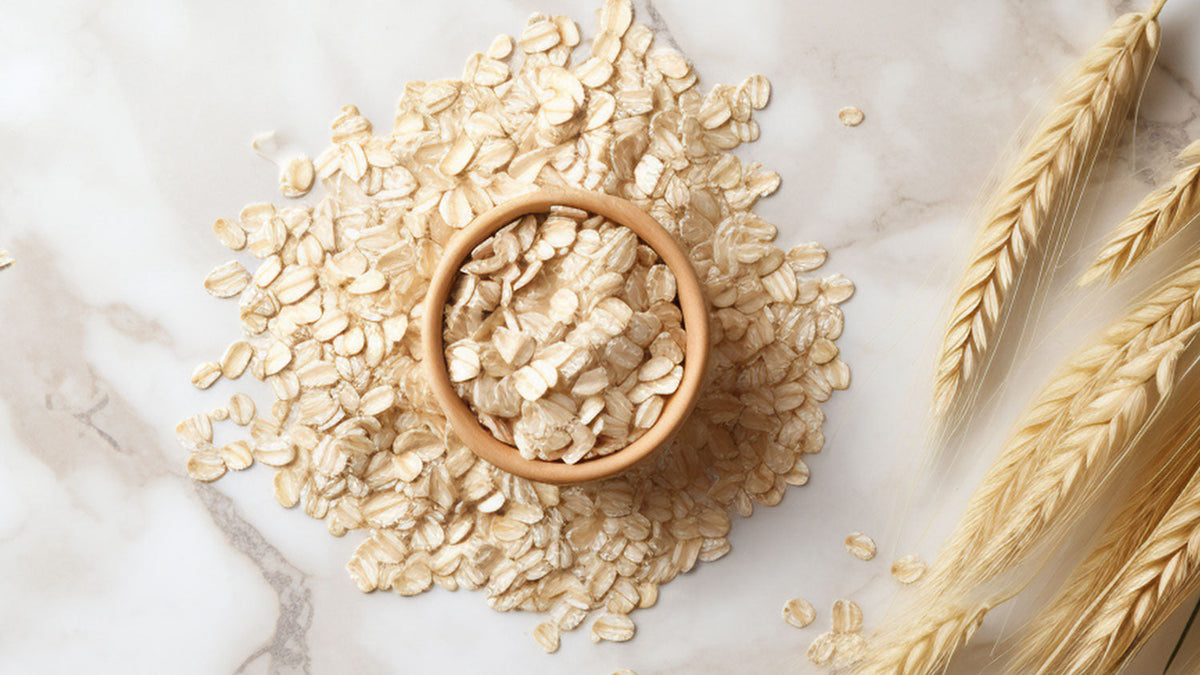 Different types of oats and their uses in recipes
What are oats?
Oats are a versatile and nutritious grain that have been a staple in many diets for centuries. They are packed with fiber, vitamins, minerals, and antioxidants, making them an excellent choice for a healthy and balanced diet. Oats are not only delicious but also incredibly versatile, as they can be used in a variety of recipes, ranging from breakfast to desserts. In this blog post, we will explore the different types of oats available and their uses in various recipes.
Steel Cut Oats
Steel-cut oats, also known as Irish oats, are whole oat groats that have been chopped into smaller pieces using steel blades. They have a chewy texture and a nutty flavor. Steel-cut oats take longer to cook compared to other oat varieties, but they retain their shape and provide a hearty and satisfying texture. These oats are a great option for those who prefer a more substantial and filling breakfast.
Uses:
Traditional oatmeal: Cook steel-cut oats with water or milk and enjoy them with your favorite toppings like fruits, nuts, and honey.
Overnight oats: Combine steel-cut oats with milk or yogurt, sweeteners, and toppings of your choice. Let them soak overnight, and you'll have a ready-to-eat breakfast in the morning. Try Oath Oats Overnight Oats for a flavorful breakfast.
Baked goods: Add cooked steel-cut oats to muffins, cookies, or bread for added texture and nutrition.
Rolled Oats
Rolled oats, also known as old-fashioned oats, are steamed and then flattened with large rollers. They have a softer texture compared to steel-cut oats and cook relatively quickly. Rolled oats are a popular choice for many breakfast recipes and can be used in a variety of other dishes.
Uses:
Classic oatmeal: Cook rolled oats with water or milk for a warm and comforting bowl of oatmeal.
Granola: Mix rolled oats with nuts, seeds, dried fruits, and sweeteners. Bake until crispy to create a delicious homemade granola. Don't want to make your own? Check out our 4 delicious Oath Granola flavors.
Cookies and bars: Incorporate rolled oats into cookie and energy bar recipes for added texture and nutritional value. Oath makes 4 different oat bars that are soft, chewy, and delicious.
Pancakes and waffles: Substitute a portion of the flour in pancake or waffle batter with rolled oats for a heartier and healthier option.
Quick Oats
Quick oats, also known as instant oats or one-minute oats, are pre-cooked and then dried before being rolled. They are thinner and more finely cut compared to rolled oats, resulting in a quicker cooking time. Quick oats are a convenient option for those who are short on time but still want to enjoy the benefits of oats.
Uses:
Instant oatmeal: Combine quick oats with hot water or milk and let them sit for a few minutes to soften. Add your preferred sweeteners and toppings for a quick and easy breakfast.
Smoothies: Blend quick oats into your favorite smoothie for added fiber and to create a thicker consistency.
Breading and coating: Use ground quick oats as a healthier alternative to breadcrumbs for coating chicken, fish, or vegetables before baking or frying.
Oat Flour
Oat flour is made by grinding whole oats into a fine powder. It is a gluten-free alternative to traditional wheat flour and has a slightly sweet and nutty flavor. Oat flour can be used on its own or combined with other gluten-free flours in baking recipes.
Uses:
Baked goods: Replace a portion or all of the wheat flour in recipes with oat flour for gluten-free options such as pancakes, muffins, and bread.
Thickening agent: Use oat flour as a thickener for sauces, soups, and gravies.
Energy balls and bars: Combine oat flour with nut butter, sweeteners, and other ingredients to create nutritious and delicious energy balls or bars. Check out our recipes for Matcha Oat Energy Balls
Oat Bran
Oat bran is the outer layer of the oat grain that is removed during the milling process. It is high in fiber, particularly soluble fiber, which can help lower cholesterol levels and promote digestive health. Oat bran has a slightly nutty flavor and a soft texture.
Uses:
Hot cereal: Cook oat bran with water or milk to create a creamy and nutritious hot cereal. Add fruits, nuts, or sweeteners to enhance the flavor.
Baking: Incorporate oat bran into muffins, bread, or cookies to add fiber and texture.
Smoothies: Add a spoonful of oat bran to your smoothies for a boost of fiber and nutrients.
Oat Groats
Oat groats are the whole, unprocessed oat kernels. They are the least processed form of oats and take the longest to cook. Oat groats have a chewy texture and a nutty flavor, similar to steel-cut oats.
Uses:
Pilaf or grain bowls: Cook oat groats and use them as a base for savory dishes, such as pilafs or grain bowls. Top with vegetables, proteins, and sauces for a nutritious and satisfying meal.
Salads: Add cooked oat groats to salads for added texture and fiber.
Stuffing: Use cooked oat groats as a base for stuffing recipes, adding flavor and nutrients.
Oat Milk
Oat milk is a non-dairy milk alternative made from soaked and blended oats. It has a creamy texture and a slightly sweet taste. Oat milk is a popular choice for those who follow a plant-based or dairy-free diet.
Uses:
Coffee and tea: Use oat milk as a dairy-free creamer for coffee or tea.
Smoothies: Blend oat milk with fruits, vegetables, and other ingredients for a creamy and nutritious smoothie.
Baking: Replace dairy milk with oat milk in baking recipes for a plant-based alternative.
In conclusion, oats come in various forms, each with its own unique characteristics and uses in recipes. From steel-cut oats to oat milk, there are options to suit different preferences and dietary needs. Whether you enjoy a warm bowl of oatmeal in the morning, use oats in baking, or incorporate them into savory dishes, oats are a versatile and nutritious ingredient that can enhance the flavor and texture of your recipes. So, next time you reach for oats, consider the type that best fits your needs and get creative in the kitchen. The possibilities are endless!